After the party yesterday which finish at 3am. I fall into my bed about 4.30am after taking bath and online a while. Suddenly my mum call me up at 11am and sembang with me.

Just the usual talk like "how my life here", "how my work", "how the new car", "am i in good helth now"... and so on.
Now my mum is working in a china man shop in Pahiatua*, i'm happy to hear that her job is consider quite easy where she just responsible to fried the fish and chip then sell it to the customer where all the order are take away. The job start at about 4pm to start prepare everything, then open the door to do business on 4.30pm. And lastly finish the job at about 6-8pm liao.

Now the wether over there is consider abit cold (10c ++) and getting hot and hot because their chrismast is in the summer time. The time diff with malaysia is exactly +5 hours.

Besides that, mum also told me that the medical facilities over there is very good and they provide the free medical check up for all the people who age at 45 and above no matter you are their citizen or not.
In addition, the people working in NZ goverment also very kind, not like what in malaysia. They are really efficiene, when my mum like to change the address and the check out location due to the changing of job. The staff in the hospital do it immediately and settle it out within few minutes after signing all the documentation. (this is what the malaysia government servant need to learn)
Mum, really miss you very much, and please take care your self very careful.


* Pahiatua is a rural service town in the southeastern North Island of New Zealand. Latitude 40.4534o S, Longitude 175.8408o E. Pahiatua is 60 kilometres north of Masterton and 30 kilometres east of Palmerston North, and is usually regarded as being in Wairarapa, although for local government purposes it is considered part of the Tararua district (which encompasses Eketahuna, Pahiatua, Woodville and Dannevirke).

Pahiatua was formed in 1881 and the first Settler was Mr John Hall. The town has established and grown over the years into a population of over 4000. In 1944 Polish refugees came to settle in Pahiatua in a refugee camp (formally a prisoner of war camp) 1km out of town during the end of the war years. In 1981 Pahiatua celebrated its Centennial with a weekend full of historical and future events. The New Zealand Polish community celebrated their 60th anniversary in 2004.

In 2006 Pahiatua celebrated is 125 year anniversary. a great parade of 125 floats, vehicles, horses & people lined the streets in the grand parade.
Click here to view detail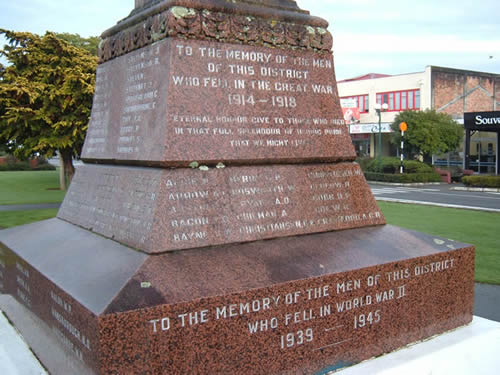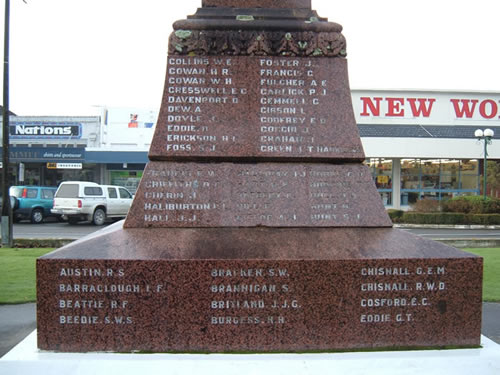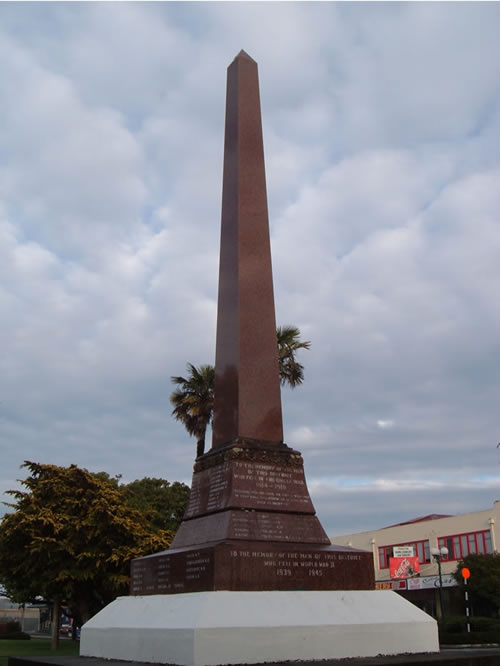 POLISH MEMORIAL